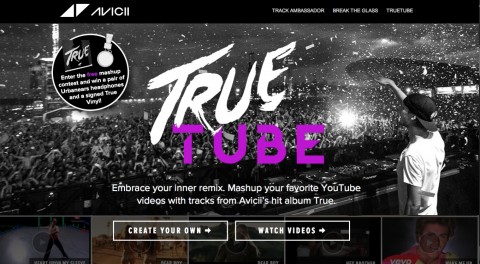 Avicii launches TrueTube – submit your #True video mashups!
Happy New Year from all here at Positiva! How about some lighthearted, yet strangely addictive, fun to kick things off?
Head over and check out Avicii's very own TrueTube now – and start creating your own video mashups using any of the tracks from #True! You could even win a pair of Urbanears headphones and a signed 'True' vinyl.
Want to see an example? Check out this brilliant submission featuring an amazing dance duo doing their thing in London, using 'You Make Me'.
Get 'True' here on iTunes:  http://po.st/AviciiTrue