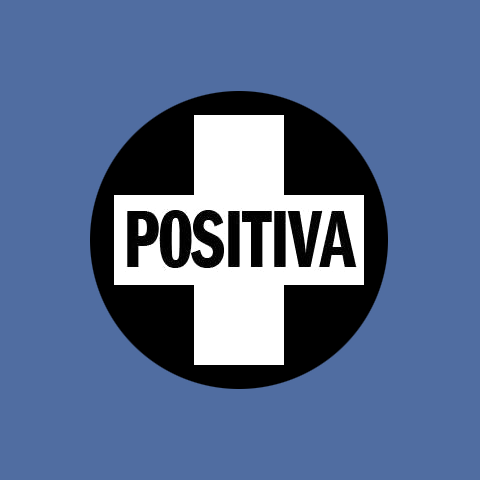 Positiva will be celebrating their 20th anniversary throughout 2013.  The label kicked off the party in fine style by releasing Avicii & Nicky Romero's massive UK No. 1 hit record, "I Could Be The One".  But let's rewind for a second…Hard as it may be to believe, there was once a musical landscape that wasn't dominated by dance music. Even though the heady days of 1988 had firmly planted house music roots deep into the subconscious of the club-going nation, it still appeared to be considered a niche thing by a lot of the major labels. EMI realised this burgeoning dance scene in the UK was maturing, was here to stay and was inspiring a generation of kids to make some of the most forward thinking and exciting tunes to soundtrack a scene that was to prove more important and influential than anything since punk. After seeing the success he was having at XL with bands like The Prodigy, Nick Halkes was approached by EMI to set up their own dance imprint – Positiva – and a legendary label was born in 1993.
It wasn't long before success arrived on a large scale – in February 1994, a relatively unknown DJ called Erick Morillo produced a record under the guise of Reel To Real. The record was called "I Like To Move It" – you may have heard of it. A testament to the all-encompassing power of house music is that this song is now as famous for being a club classic as it is for being covered by Sacha Baron Cohen in the animated smash hit movie Madagascar. It was a rather good starting point for the label shifting 1.5 million units worldwide on its way to No. 5 in the UK singles chart.
A scan through the release schedule of those early years reads like the track listing of a hypothetical "Best House Music of the 1990s" compilation. Following hot on the heels of Reel To Real, there was a slew of hit records that wore the white cross of the Positiva logo on their sleeves with pride. 1995 saw the immense Bucketheads' track "The Bomb" pouring sounds into the minds of thousands of dancefloor denizens, and the next year, a departure from the house sound came with the release of one of the first trance classics: "Seven Days and One Week" by BBE. . And aside from trance, D'n'B was given a look-in with the release in 1997 of Adam F's album "Colours", which, if you ask any drum and bass fan, is up there with Goldie's "Timeless" and Roni Size's "New Forms" as the holy trinity of that genre.
One of the greatest pleasures was to come in the summer of 2000. A little known collaboration from Positiva between Spiller and Sophie Ellis-Bextor, entitled "Groovejet (If This Ain't Love)" was lined up against Victoria Beckham, Dane Bowers and True Steppers' garage track "Out Of My Mind" for the No.1 spot. "Groovejet! went on to be the most played track of the decade on UK radio. Positiva further cemented its place at the head of the major label dance table, consistently putting out tunes that rocked dancefloors before rocking the charts – top 10 hits in the first half of the decade were provided by Fragma, The Ones, Lasgo and Moony, before the appearance of arguably the most popular tune of summer 2002 – Shy FX & T Power's stomping D'n'B classic "Shake Ur Body".
2003 saw Room 5's "Make Luv" which sampled a classic Oliver Cheatham vocal hit No.1 spot. Positiva's habit of providing the soundtrack to an amazing summer continued the next year, when in July '04, The Shapeshifters pinched the opening lick to Johnie Taylor's "What About My Love" and spun it into what we now know as "Lola's Theme". The word "anthem" is much overused, but this string-laden dancefloor packer is one instance where that tag is spot on.  Not wanting to rest upon its laurels Positiva delivered another massive slice of house in the form of Deep Dish's incredibly different and incredibly catchy "Flashdance". The tune of Ibiza and Miami in the first half of 2004, it reached No. 3 in the autumn.
It was also in 2006 a Swedish producer by the name of Axwell came up with his track for the label, "Watch The Sunrise". A cracking tune, but it was Axwell's next hit, in the summer of '07, "I Found U" that truly alerted the masses to a man who would go on to be part of one of the most successful cabals ever to conquer the dance music universe.
Hot on the heels of Axwell was the signing of a gentleman who had long been a face on the house scene of France– a man called David Guetta. Positiva joined forces with David towards the end of his "Pop Life" campaign in 2008, putting out the singles "Tomorrow Can Wait" and "Everytime We Touch".. But it was David's track with Kelly Rowland in the summer of '09, "When Love Takes Over" that launched the Guetta machine into a stellar orbit, providing him with that year's first No.1. He followed this with another chart topper, "Sexy Bitch", this time with Akon, and another, with Fergie and LMFAO, "Getting Over You". Talk about a Midas touch.  Combined album sales of his albums "One Love" and "Nothing But The Beat" have now exceeded well over 1 million sales in the UK alone. Prior to this, dance music was seen by some to be struggling in the mainstream, but David was at the head of a movement that would breathe life back into the relationship between cracking house tunes and the charts, revitalising and reinventing it.
The future for Positiva is looking extremely positive. Avicii & Nicky Romero's "I Could Be The One" just hit the No.1 in the UK charts, whilst David Guetta's "Titanium" has been officially recognised as having sold over 1 million UK singles. With new releases lined up from dance heavyweights Nicky Romero, Armin Van Buuren and NERVO, plus a host of special remixes of classic Positiva releases planned (Shy FX  'Shake UR Body', Adam F 'Circles', The Shapeshifters 'Lola's Theme' ),  2013 is shaping up to be a bumper year for this classic dance label.
It's been a hell of a ride so far, but with what's on the horizon, you get the feeling that Positiva will remain a stalwart of the dance scene for years to come. The final word should be left to label boss Jason Ellis: "It's a great achievement for the label to have been running for 20 years, uninterrupted. Moving forward, I'd like to think that we can carry on working with the right artists as dance music evolves and changes. For Positiva, rather than being genre specific, it's always been about seeing what's working in clubland at any given time and trying to bring the best of the underground into the mainstream and to a wider audience."